Posted by Stan Copeland on May 14th 2021
Honey Glazed Roasted Pecan - Recipe
Everybody in East Texas knows we have the best pecans. That's no secret, but what has been a secret is our recipes for how we make the best pecans. We offer so many different flavors and favorites, but it all starts from our own home grown East Texas pecans. We take pride in making our pecans so tasty they'll knock your socks off. But we also love to share.
Today, we're sharing our Honey Glazed Roasted Pecan Recipe with you.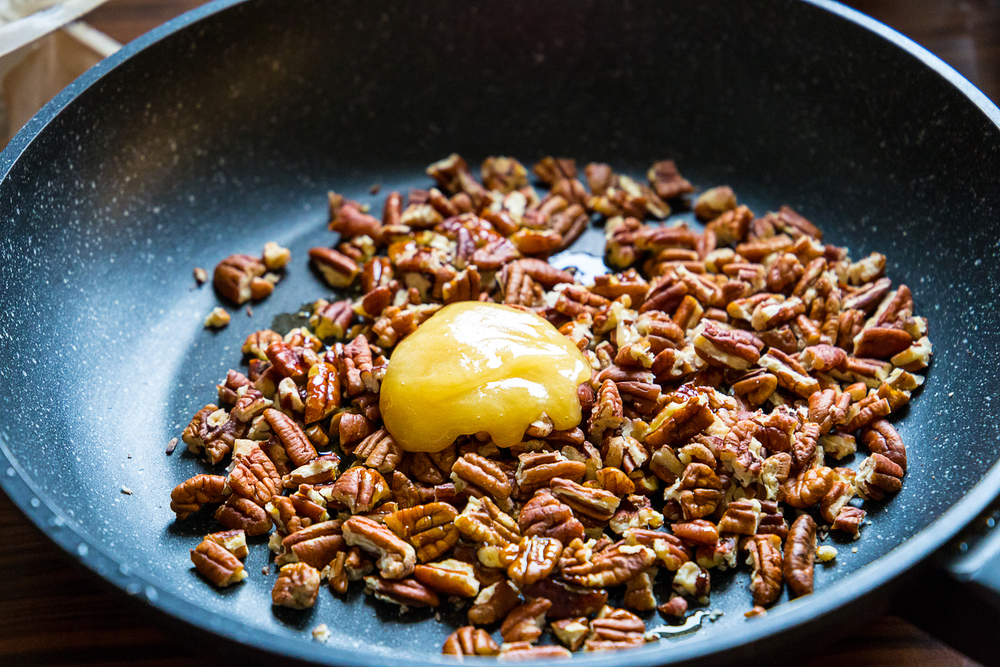 Ingredients:
2 cups of sugar
1 cup of milk
1 & 1/2 teaspoons of vanilla extract
4 cups of pecan halves
salt to taste
Directions:
Combine all of the ingredients except the pecans.
Cook in a saucepan to nearly a boiling point, but not quite boiling.
Add the pecans to the hot simmering mixture and stir.
Continue to cook the pecans for one minute.
Pour the pecans onto a waxed-paper-lined cookie sheet and separate them into individual pecans.
Let the pecans cool and then they are ready to eat.